This past March the Federal Bureau of Land Management (BLM) released new rules on hydraulic fracturing activities on federally managed lands. The BLM oversees and performs regulatory duties on around 700 million subsurface acres of federal mineral estates and 56 million acres of Indian mineral estates. The new rule aimed to review and update regulations of oil and gas development on public and tribal lands first established in the 1980s. BLM studied current state/tribal regulations, consulted with environmental experts, and reviewed 1.5 million public comments. According to the BLM press release the key components of the rule include the following:
Provisions for ensuring the protection of groundwater supplies by requiring a validation of well integrity and strong cement barriers between the wellbore and water zones through which the wellbore passes
Increased transparency by requiring companies to publicly disclose chemicals used in hydraulic fracturing to the Bureau of Land Management through the website FracFocus, within 30 days of completing fracturing operations
Higher standards for interim storage of recovered waste fluids from hydraulic fracturing to mitigate risks to air, water and wildlife
Measures to lower the risk of cross-well contamination with chemicals and fluids used in the fracturing operation, by requiring companies to submit more detailed information on the geology, depth, and location of preexisting wells to afford the BLM an opportunity to better evaluate and manage unique site characteristics
Soon after the new rules were announced, several cases were brought in opposition to the new regulations. A coalition of industry groups along with oil and gas-producing states including Wyoming, Colorado, Utah, and North Dakota moved to stop the rule. The state coalition argued the rule should be delayed because state regulations should supersede federal guidelines. Just before the new BLM rule was to take effect, a federal judge in Wyoming issued a temporary stay of implementation. The temporary stay issued by the Wyoming district court extends the official administrative record filing date until late August.
A coalition of conservation groups has moved to join the lawsuit in defense of the BLM rule, arguing the new rules should go further but are "nevertheless an important step in the right direction." Once the filing is recorded by BLM, both sides will consider the full administrative documentation. A decision is expected September 2015.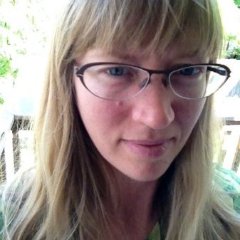 Carissa Ries
carissar@banksinfo.com