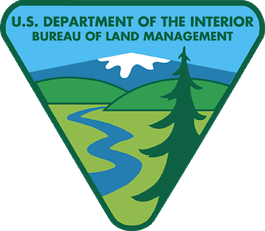 The Department of Interior's (DOI) Bureau of Land Management (BLM) has released an updated draft of the proposed new rule governing fracking on federal and tribal lands: oil and gas, well stimulation, including hydraulic fracturing, on federal and Indian lands.
Current federal regulations on fracking were first established in the 1980s. Since then, new horizontal drilling technologies have been introduced, which has led to increased oil and gas extraction in parts of the country that previously did not produce significant amounts of oil or gas. In response to the increase in production, several states have revised their regulations of hydraulic fracturing. And with public interest in fracking growing considerably since the first rules were established, the DOI has also decided to review and update current laws. The latest draft of the DOI revisions (pdf) was released last week and is open for public comment for 30 days.

According to the BLM, "This revised proposed rule is to create a consistent oversight and disclosure model that will apply across all public and Indian lands that are available for oil and gas development, and aims to streamline and minimize the efforts required to comply with any new requirements, while also protecting federal and tribal interests and resources."
Noteworthy changes in the revised draft
Revisions to definitions/terminology.
Clarification that chemical reporting may be submitted to BLM directly or through FracFocus, or other databases that the BLM specifies.
Operators are allowed to not disclose chemicals used in frack fluid by submitting an affidavit to BLM. The BLM retains authority to request more information on the claimed trade secret fluids.
Required use of cement evaluation logs (CEL) in place of originally proposed cement bond logs (CBL).
The CBLs would still be accepted because they are considered a smaller subset of CELs. This change would simply allow for a greater variety of logs to be used to demonstrate adequacy of the cementing.
Wellbore integrity tests could be performed on a "type well," which is defined as "an oil and gas well that can be used as a model for well completion in a field where geologic characteristics are substantially similar."
During cementing operations, operators are required to monitor and record flow rate, density, and treating pressure and then submit the monitoring report to the BLM within 30 days of completion of the hydraulic fracturing.
Clarification that a mechanical integrity test (MIT) would be required for a re-fracturing operation.
Inadequate cementing procedures are defined.
Consideration of whether flowback fluids should be stored only in closed tanks (seeking comments) as opposed to allowing fluids to be stored in lined pits or tanks.
"Chemical composition" deleted from the information required to be submitted regarding the handling of recovered fluids.
Requirements on water sources that aid BLM in assessing environmental impact of individual drilling operations.
Reused or recycled water added to the list of source and location of water.
Deleted requirement that operators must submit a pre-hydraulic fracturing certification ensuring compliance with all applicable permitting and notice requirements.
Operators must include estimated fracture direction and propagation plotted on a topographical map, including the estimated distance to nearest usable water aquifer above the fracture zone.
Operators required to report actual, estimated, or calculated direction of the fractures.

Carissa Ries
carissar@banksinfo.com