On Monday, July 27, Deepwater Wind took the first steps toward building North America's first offshore wind farm.
Deepwater Wind will install the first five offshore North American turbines over the next year off the coast of Rhode Island. This initial build is intended to provide 30-megawatts of wind energy and will primarily serve as a power source for 17,000 nearby homes on Block Island and mainland communities.
While the offshore wind industry has been embraced by European countries, previous attempts at North American offshore wind farms have not yet been successful. This project is different from others in that it already has the backing of state and federal government officials as well as local residents, clearing both regulatory and community concerns more easily. Additionally, this project aims to install five turbines, whereas some previous attempts at reaching this first offshore milestone have aimed at projects with over 100 turbines. The more limited project scope has allowed for easier financing of this initial build.
As is often the case when discussing the wind energy industry, offshore wind farms have experienced opposition from conservationists. Concerns with the offshore wind farms include both whale and bird conservation. However, Deepwater has said it will "do the pile driving only when migrating whales are not in the area," clearly aiming to ease these concerns.
Deepwater Wind and U.S. officials hope that this installation will be the first step towards expanding the offshore wind energy industry in the North Americas. Resulting larger projects may lead to opportunity for more cost-efficient production and energy capture. World leaders continue to have energy discussions and make commitments to goals of lower emissions. If this project is successful, North American officials may turn to the offshore wind industry as one part of the solution needed to meet these imminent goals.
To read more about the project, check out the articles linked below or visit Deepwater Wind's Block Island project website.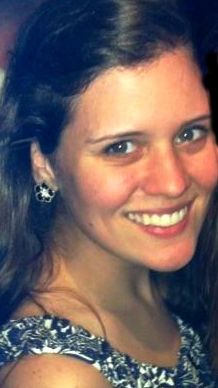 Meghan Juedeman
mjuedeman@banksinfo.com