Oil & Gas Well and Pipeline Search
Let the oil & gas experts at Banks locate newly drilled and historical oil and gas wells for you. Whether you need to perform environmental research, NEPA studies, or want to monitor shale play trends, the Banks Oil & Gas Well Report is your go-to source for accurate oil & gas data.
We have compiled state agency databases into a single data source, which saves you time and money. In addition to current aerial imagery and a USGS topographic map, our Oil and Gas Well Report also includes the following details: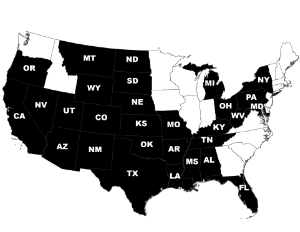 Surrounding wells & permits

Operator and lease names

Current status and well types

API and well numbers

Drill and plug dates

Total depth
Oil and Gas Pipeline reports may also be added to your order:
Location of pipelines

Operator names

T4 permit number

Diameter

System and subsystem name

Status & type

Pipeline commodity
Download a sample oil & gas report here (pdf).
Give us a call, or send us an email. We look forward to hearing from you!