This month the EPA released a final technical guide to aid environmental professionals in effective investigation and mitigation of vapor intrusion. The new technical guide, Assessing and Mitigating the Vapor Intrusion (VI) Pathway from Subsurface Vapor Sources to Indoor Air, recommends a framework for assessing VI and systems for monitoring and terminating building migration. Additionally, the EPA also released a technical guide for Addressing Petroleum Vapor Intrusion (PVI) At Leaking Underground Storage Tank Sites. This guide provides specific recommendations on addressing vapor intrusion releases of petroleum-based fuels and the technical information to support the recommended actions.
Vapor Intrusion is defined by the Environmental Protection Agency as "the migration of volatile organic chemicals (VOCs) from contaminated groundwater or soil into an overlying building." If the vapors accumulate in the building they can potentially put human health at significant risk.
W&M Environmental recently held a webinar "Vapor Intrusion – It's Not Just Hot Air." An expert in environmental and geotechnical engineering projects in the Northeast and Southwest, Frank Clark, P.E., P.G., analyzed the issue of Vapor Intrusion.This webinar discusses important issues related to the investigation, evaluation, and mitigation of vapor intrusion. You can watch the webinar on YouTube.
Webinar Highlights
Chemicals of Concern/What chemicals to focus on
Mechanisms for Vapor Intrusion
Where vapors originate
Triggers of Vapor Intrusion study (RECs)
Evaluating VI Potential
Difficulties in evaluating
Sampling: groundwater, soil gas, & sub-slab soil gas & indoor air
Gradients vs. critical distances to search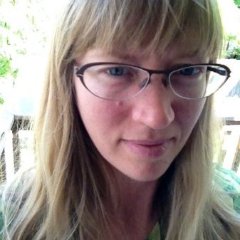 Carissa Ries
carissar@banksinfo.com