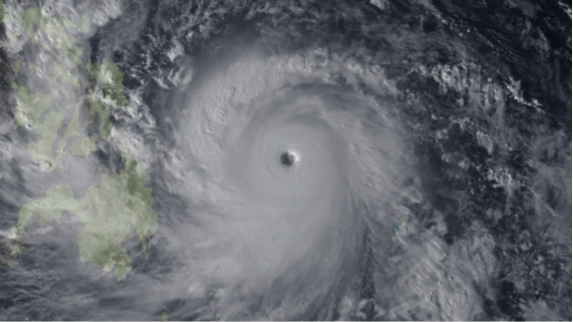 One week ago the super-typhoon Haiyan crashed into the Philippines, wreaking havoc upon everything in its path. The United Nations and local agencies have released conflicting death tolls but as of today, Friday November 15, 2013, the BBC reports that "National Disaster Risk Reduction and Management Council said 3,631 people were confirmed dead as of 20:00 local time (12:00 GMT). The number of injured stood at 12,487, while 1,187 people are officially listed as missing…in all, the council said more than 9 million people had been affected, including 1,871,321 who had been displaced."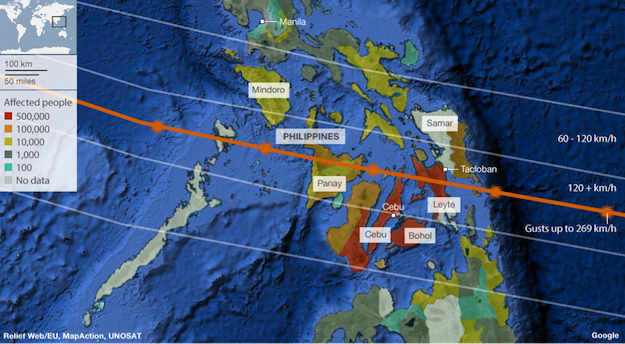 The local relief efforts are being hampered in every conceivable way. "The basic infrastructure has been swept away," Philippine Interior Secretary Mar Roxas told the BBC when explaining why the relief effort had been delayed. The city of Tacloban was utterly devastated along with local emergency services. It has been reported that only 25% of the police force showed up for work duties this week. The city, located in Leyte province, is one of the more severely affected areas. This low-lying region was inundated as the storm surge reached up to 5 miles inland around Tocloban and nearby villages. The logistical challenges of aid distribution and resource allocation are absolutely massive. The relief effort is already being hampered by looting and will soon have to contend with human desperation, which can be one of the greatest obstacles of all – as we've seen previously in similar situations.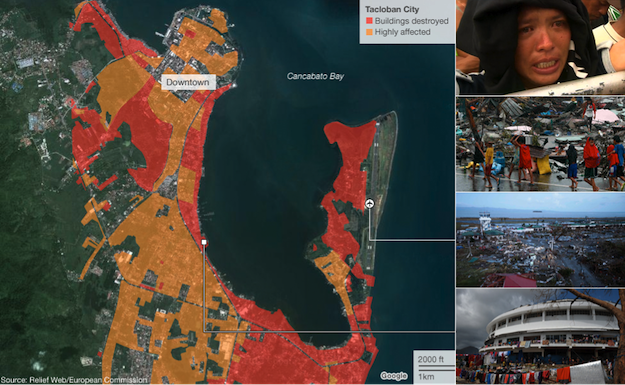 Seeing is believing. Check out the 'before & after' slideshow from the BBC by clicking the picture below. The images reveal the destruction and loss left in the wake of one of the world's most powerful typhoons ever recorded.

Typhoon Haiyan: before & after the storm
Although the worst hit areas are still in a state of crisis which is far from over, the global community's response to bring aid and relief is well underway. The United States has provided $20 million in humanitarian aid, over 300 military personnel, an aircraft carrier plus additional military vessels, as well as military aircraft. The US is by no means alone, as many other countries are taking part of the relief effort through financial aid, relief supplies, or emergency teams. The need is great and urgent, as many regions have received little or no aid whatsoever. Alexis Moens, a team leader with Doctors Without Borders, described the scene as "flattened – houses, medical facilities, rice fields, fishing boats, all destroyed."
Technology and social media in the relief effort: MicroMappers and Google Person-Finder
The United Nations Office for the Coordination of Humanitarian Affairs is collaborating with the Digital Humanitarian Network and their volunteer base to help sift through social media for information posted by people affected by the storm. The director of social innovation at the Qatar Foundation's Computing Research Institute in Doha, Patrick Meier, deployed his task force and MicroMappers software program. This social mapping tool provides relief effort teams with detailed data-driven maps to help determine what they should be doing and where. The team analyzed the cluster of information coming in from Twitter and created a map of useful data. According to The Wall Street Journal, "After analyzing 20,000 tweets in 10 hours, Mr. Meier's volunteer network's data became the basis for the UN's first-ever disaster map created from information gleaned from social media."
Google stepped in to help by launching a crisis map that provides information on key areas of interest for those affected by the horrific storm and can be embedded on other websites. Evacuation centers, hospitals, police stations, and areas in calamity are some of the features displayed on the map. There is also a 'Person Finder' tab where people can submit and review information on missing loved ones. According to reports, as many as 400 people have reconnected with family and friends by using the Person Finder.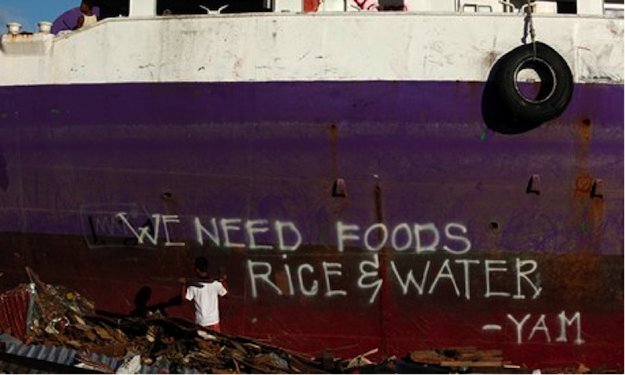 List of organizations currently deploying urgent relief efforts on the islands:
Mark Gamble
Program Manager – Aerials and Historical Mapping
mgamble@banksinfo.com