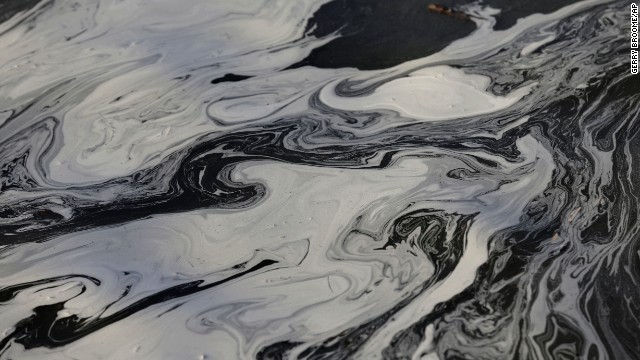 In February, 70 miles of North Carolina's Dan River turned gray after a broken stormwater pipe released millions of gallons of sludge from a retired power plant. The company responsible for the spill, Duke Energy, found the source of the leak and plugged the broken pipeline one week after the spill started. Duke estimates up to 39,000 tons of coal ash was emptied into the river. Across the state of North Carolina, Duke Energy's 14 coal-fired power plants contain 100 million tons of coal ash waste.
Coal ash remains after coal is burned to produce electricity, this waste can be reused or deposited in dry landfills, mines, or surface impoundments like ash basins. Ash basins contain coal ash waste in water. Faulty pipes like the cause of the Dan River spill have been found at other Duke plants, raising concern across the state about coal ash disposal.
After containing the spill Duke Energy worked with federal agencies to develop a cleanup plan and address 33 other unlined ash pits in the state.
In July, New York Times reported Duke had completed the removal of the large deposits of coal ash from the Dan River. EPA's testing of the river water and bottom sediment "has shown concentrations of toxic metals below federal limits and close to what was most likely present before the spill."
North Carolina legislators have been debating details of a bill that would put requirements in place for Duke Energy to clean up the remaining ash basins across the state. But, House and Senate Republicans were unable to reconcile their versions of a bill before adjourning late last week.

Carissa Ries
carissar@banksinfo.com