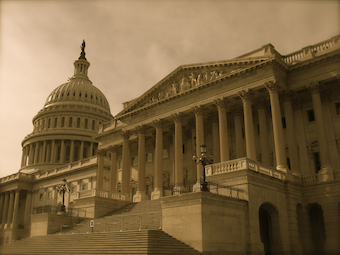 Gina McCarthy, President Obama's nominee to head the Environmental Protection Agency (EPA), advanced in the Senate confirmation process by a 10-8 party line vote on Thursday. The vote occurred one week after Republican members of the Senate Environment and Public Works Committee boycotted a hearing to vote on McCarthy's nomination. In the preceding weeks, McCarthy answered upwards of 1,000 questions from committee members regarding her knowledge and fitness for the position.

Historic contention
McCarthy's nomination is facing historic opposition. According to Politico, McCarthy was asked 653 questions by Senator David Vitter (R-LA), which alone represents four times the number of questions put to her predecessor, Lisa Jackson, during her confirmation process. Vitter has been an extremely vocal opponent of the McCarthy nomination, based on what he refers to as "transparency" issues within the EPA.
Vitter's beef
In the wake of former chief Lisa Jackson's personal email scandal, Vitter is requesting a re-review of McCarthy's email to ensure that no EPA business was discussed on her personal accounts. He asserts that EPA staff members are attempting to undercut the Freedom of Information Act by corresponding through non-agency email accounts.
Vitter also is asking for underlying data from air pollutions studies – particularly data from a study conducted more than 20 years ago. At the heart of the data issue is the lack of information on study participants. Documents remain sealed due to confidentiality agreements made at the time that are still legally in force. In addition, Vitter is pushing the EPA to adopt a new cost-benefit analysis model that opponents say is driven by industry interests.
Filibuster
Vitter is so riled up over this that he has publicly threatened to filibuster the confirmation if his concerns are not addressed. "Because these steps forward are limited, and do not include everything required under the law, we want to request additional progress, and their follow-through will determine how this nomination process goes forwards," Vitter stated in a letter to McCarthy and EPA administrator Bob Perciasepe. "We'll absolutely be holding them to it," he vowed in a later statement. Many on Capitol Hill believe that the confirmation will pass the Senate without the theatrics of a filibuster. In a statement reported by The Hill, Senator Ben Cardin (D-MD) predicted, "I think at the end of the day, there is going to be an up-or-down vote."
What do you think? Should the Senate hold up the confirmation based on transparency issues? Or is Gina McCarthy being made to pay for the mistakes of her predecessor?
You may leave your comments below.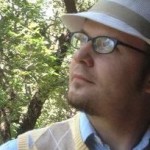 Justin Ripple
Document Research Services
banks@banksinfo.com