Last month North Carolina state legislators passed a new law regulating the management of coal ash waste. The new regulations were developed in response to the Dan River coal ash spill in February 2014 at a closed power plant previously operated by Duke Energy.
Even though the plant had stopped producing coal, waste from the facility remained on site in a coal ash basin. When underground stormwater pipes broke, the coal ash waste water from the basin leaked into the Dan River. Duke Energy estimated 39,000 tons of waste was emptied into the river. The events from February are captured by North Carolina Health News: Dan River Coal Ash Spill Timeline.

The 2014 Coal Ash Management Act has been called a "first in the nation" bill which outlines the management and removal of all 33 unlined pits throughout North Carolina. The law phases out the disposal of coal ash in ponds next to waterways, requires extensive groundwater monitoring systems, and requires an independent commission to oversee the removals.
Residents living close to Duke Energy's 14 coal-fired power plants in the state are concerned the responsible parties and regulators are not doing enough to protect soil, water, and air quality near the plants. Duke Energy reported nearby water well samples found low levels of contamination which was within the state's groundwater regulations.
Some residents have conducted more sampling of wells and found cancer causing contaminants in their water wells that the state does not yet regulate. More tests will be conducted in the coming weeks. Local residents also argue that the new law will not require cleanups quickly enough and further criticize the prioritization of only 4 plants which will not be fully cleaned up until end of 2015.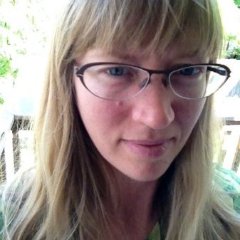 Carissa Ries
carissar@banksinfo.com