We are pleased to announce the launch of our new and improved ASTM/AAI Database Reports. We've spent over a year developing this new reporting tool with one goal in mind:
To make environmental regulatory reporting easier for you.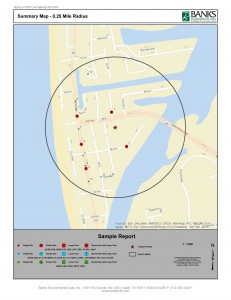 Less bulk: same detailed report but more concise and convenient (up to 50% fewer pages!)
Improved imagery, topo, and street basemaps
Redesigned PST/LPST details for faster review
Handy PDF bookmarks for each report section
Integrated hyperlinks for easy navigation
Convenient "add pipeline" function
Clearly displayed ZIP code boundary map

View a sample of our new ASTM database report.
We've also given our industry-standard Water Well Report and Oil & Gas Well Report a makeover with an emphasis on handy new features.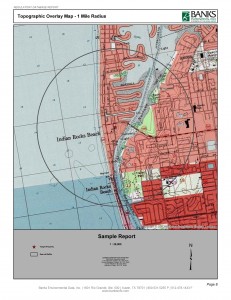 Water Well Report highlights:
Elevation data for each well point
Easily add soils data and pipelines to your report
Clearer topos provide clean look at site area
New, sharper aerial imagery overlay

View a sample of our new water well report.
Oil & Gas Well/Pipeline Report features:
Easily add soils data to the target property search area
New geographic summary section lists all topos in search area
Updated basemaps ensure you have the latest information about your site

View a sample of our new oil & gas well report.
Our mission at Banks is to provide the most user-friendly and accurate Phase I database reports in the industry.
Our team of programmers, researchers, and customer care specialists has collaborated over the past year to improve and refine our reporting application with the environmental professional in mind. Throughout the development process, a single question has guided our efforts:
What do today's environmental professionals need in an ASTM Radius Report?
We think you'll be pleased with the results.
Please share your feedback on our user forum where you can leave a comment, question, or suggestion. Of course you can always contact us directly by phone or email.
We love hearing from you!

Carissa Ries
carissar@banksinfo.com