For county-level title researchers, the "70-year chain of title search" is one of the most complex and labor-intensive searches. Title searches often require a researcher to revisit a time when property ownership laws and practices were much different than they are today.
A chain of title search can require an abstract of all available data on a property for 70 years or more. In addition, the report can require digging through deeds, easements, mineral rights, and use restrictions (to name a few). While most county courthouses collect and organize documents following standard industry guidelines that have been developed over time, every county office has its own individual quirks.

These steps will help get you through a basic chain of title on a simple property. Many properties go through complex legal description changes and can be held in trust and percentage ownerships for years with minimal recording. It's always advised that you seek an insured title professional when you need to establish the full history or conduct a Phase I ESA of a property.
The most basic information that you'll need to start is the owner's name as county clerk's indices are primarily arranged around this information. You'll also want to have some idea of the description of a property. Property descriptions are found on the deed for a property and are usually referenced with the tax account number on the assessor's website.
Now that you know exactly what it is you're looking for, it's time to head the county clerk/recorder's office.
1. Proceed directly to the computer
You should always begin your research by first checking the county's public access computer terminals. Even if you decided to jump ahead in class and research the county's index online (prior to visiting the courthouse) – it is very common that the office maintains better information on local computers. The local access is typically better due to faster image load times, plus you have the capability of patching into additional exclusive information sources, such as the d/b/a index.

Start by running the name of the current property owner on the public access computers, and you will receive a list of all documents that have been filed under that name within the scope of the index. If you're lucky – and it's always worthwhile to ask – the tax assessor or appraisal district for the county may keep historical tax information arranged by parcel or tax account number. Searching these identification numbers can reveal which years the property has changed hands as well as what the tax account numbers might have been prior to development, which facilitates faster location of the correct documents.
2. Get the map reference
Maps can often be your best friend when conducting historical research. One of the great things about visiting the recorder's office in person is that you have all recorded maps at your fingertips. Before leaving the computer terminals, be sure to document the map number or plat book and page where your property records can be found. These numbers are typically referenced in the first paragraph of the legal description, commonly referred to as Exhibit A. You will need these references to find out how the property was identified prior to changes in the legal description.

Using maps enables you to visualize how a property has changed over time and where your segment of the property may have previously existed within a larger tract of land. New plats and abstracts will often provide a reference to a deed or easement, which could be the next link in your chain.
3. Hit the books
You have now collected all information that is available from local computers and recorded property maps. Let's assume that steps 1 and 2 revealed your property's ownership history back to 1970. If your scope of work requires you to research prior decades of ownership, you will need to hit the books.

From the computers, make your way to the grantor/grantee index. Then take the name of the seller from your most recent deed and start tracking that person or entity backward through the grantee indexes (starting from the date of your last deed). Chances are that at some point in the chain of title you will encounter a "heavy name," which is a person or business that owns numerous properties in the county. When researching a heavy name, you may find yourself looking at a seemingly endless list of documents, which may or may not have anything to do with the property in question – just remember what your maps told you.

Index books in most counties will include a brief legal reference in the far right margin. Use this reference to determine which documents you will need to review and which you can skip over. The index will give you the book and page reference for the documents that pertain to your target property. Pull the corresponding book or film and verify that the legal description matches your property in question. Now continue to run the names backward until you have fulfilled the scope of your search.
Next time I will discuss how to unravel family ties when researching inherited lands.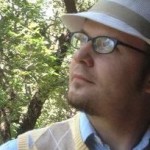 Justin Ripple
Document Research Services
banks@banksinfo.com