To better serve our customers, we have combined Banks Geomapping Solutions with the Environmental Data division so many of you already know and love. With this merge, we are excited to announce that Banks Environmental Data is now offering a full suite of custom GIS products to meet your project needs.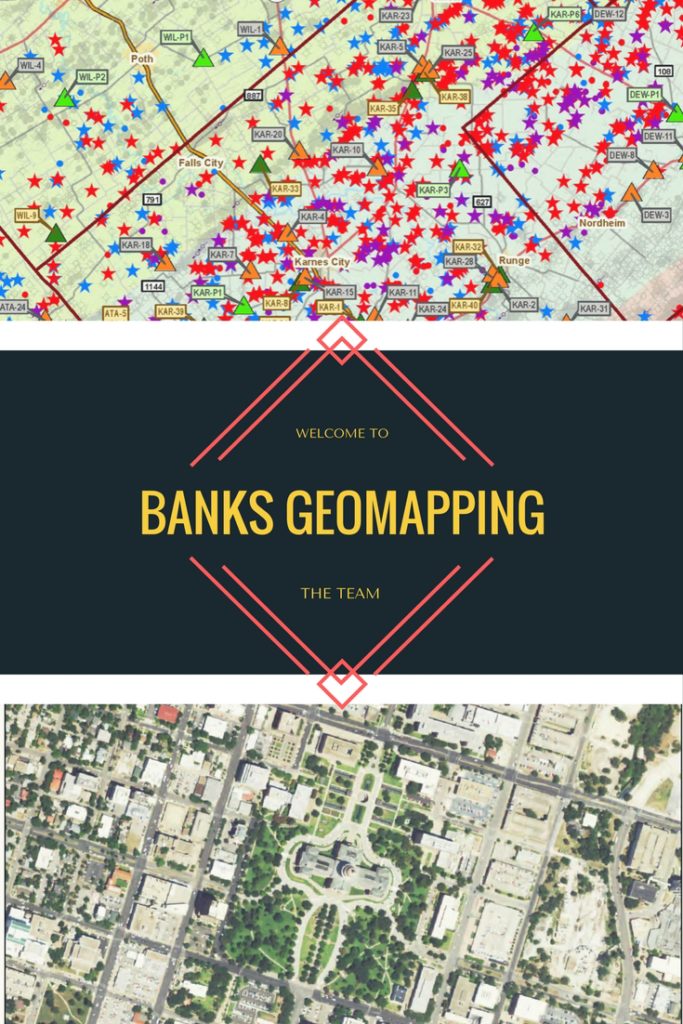 What does this merge mean? Now we are a one-stop shop for not only all of your environmental data needs, but custom geomapping projects as well. We can design, print and ship custom site and project maps for any number of uses including project planning, presentations, and wall displays for home or office. We are able to print up to 42 sq. in and mount on a variety of materials. In addition to custom hardcopy maps, we can also provide digital data in shapefile or Google KMZ format so you can easily view or analyze the data in ArcGIS or Google Earth.
We are also excited to now offer SWD permit maps for the Texas Permian Basin, a great resource for anyone interested in oil and gas activity in that region. Each of these maps tracks all pending permit applications filed with the Railroad Commission, as well as permitted saltwater disposal well locations and P-18 water/skim volumes. These high quality, semi-gloss wall maps are 42" x 48" so you can effortlessly discern facility locations, and the data is updated quarterly so you can always stay in the know. Our most current update published first week of April. Digital data packages are also available upon request.
Hannah Weaver
Division Director
Banks Environmental Data
hweaver@banksinfo.com