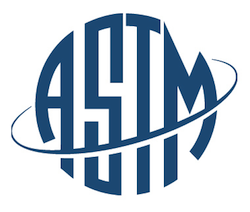 The revision to ASTM E1527 standard was published this month putting a few new immediate changes into effect. ASTM standard E1527-05 is now listed as a historical standard; it is superseded by the 2013 revision. In a previous blog post, I provided a full rundown of all of the changes. This post will focus on the new records review requirements.

Noteworthy new records review requirements
The revised ASTM E 1527-13 standard requires the review of regulatory agency files and records for sites found on the target property or adjacent properties. The purpose of the additional file review is to clarify the process of compiling necessary information to properly determine whether the environmental record is a recognized environmental condition (REC), historical recognized environmental condition (HREC), or controlled recognized environmental condition (CREC).
For example, if an environmental records review (like a Banks Regulatory Database Report) searching federal, state, or tribal databases identifies a leaking petroleum storage tank (LPST) site on the target property or within an adjoining property the new standard requires any "pertinent" regulatory files and/or records associated with the LPST to be reviewed. Since the LPST site is listed under the Standard Environmental Record Sources (8.2.1) this would fall under the new records review requirement.
The standard continues to rely on the discretion of the environmental professional to use good judgment in conducting the Record Review section of the ESA. The new requirement doesn't necessarily require the files to be pulled directly from the regulatory agency but allows for review of alternate files/records such as on-site records, user provided records, or even interviews with regulatory officials familiar with the site. If the files are already at hand to make the determination of the REC, HREC, or CREC an additional file request and review does not appear to be necessary. If the regulatory file review is determined to be unwarranted, the environmental site assessment must provide the justification for not conducting the record/file review.
If you determine you need to conduct additional file research while compiling your ESA Records Review, we can help! Just ask us to pull the files of any identified site falling within your target property area. Or give us a call for any other file research, we're happy to help!
ASTM Standard E1527, 2013, "Standard Practice for Environmental Site Assessments: Phase I Environmental Site Assessment Process" ASTM International, West Conshohocken, PA, 2003, DOI: 10.1520/E1527/www.astm.org.

Carissa Ries
carissar@banksinfo.com